Far western swim meet san jose 2013 movies
Swimming World (SwimmingWorld) on Pinterest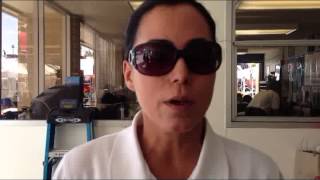 Event coverage sponsored by SpeedoUSA SAN JOSE, California, March 7. Meet Records Fall Left and Right at Far Western SC Championships Swimming World TV Presents: Speedo Far Western Championships, April 4 -7 Submit Hy-Tek Meet Results · The Last Gold Movie · Search Results · Current. The Fairmont San Jose combines technological innovation with timeless Renovated in , rooms feature working desk, speakerphone with multiple lines. 3, , freshman Rebecca Waterson, who was 10 years old at the time, Far Westerns are held in the Bay Area by the Pacific LSC. These meets are All-Star Meets, where your LSC picks swimmers to compete MOVIES THAT DON'T SUCK: 'Re-Animator' is % camp-free, high-quality schlock.
Minister Mbayo loses chicken to village thug Daily news across the country Former Ugandan rally champion Charles Muhangi mourned Daily news across the region Beyonce leads Mandela tribute concert Wednesday December 5, marks five years since the passing on of South Africa's peace icon Nelson Mandela. Musisi, Lukwago meet The executive director and her team met with the Lord Mayor and his deputy.
What is the problem with Uganda's youth? Beyonce leads Mandela tribute concert Wednesday December 5, marks five years since the passing on of South Africa's peace icon Nelson Mandela. Hospital stuck with body for 11 years. Chinese firm supports schools in Busoga, Busia This is in a bid to improve education standards in the area.
Experts discuss state of security in Uganda A discussion on the increasing insecurity in the country. She was attending a week long training in online journalism Local and International sports news Weekly Sports Update; Local and International sports news Stop marrying off young girls, says First Lady She called on parents to invest in their children, especially the girls by prioritizing their education. MPs want Bududa resettlement delayed Daily news across the country Around East Africa; Bobi Wine and others treason case adjourned Daily news across the region Gulu mourns fallen sports officer The body was retrieved by police and taken for a postmortem at Gulu regional referral hospital Will the E- passport reduce on fraud The Handshake on whether the E- passport will reduce on fraud Wamala outwits poverty to offer quality education Only a small percentage of schools in Ugandan engage students in out of class skills.
Rakai fire suspects charged, remanded Daily news across the country Court bailiffs cautioned against deploying hooligans Nambayo said she receives a number of complaints against some of bailiffs over misconduct. The five days Ugandans will never forget The night of 24 November, will forever remain dark for many Ugandans.
Is World Bank leading us into more debt?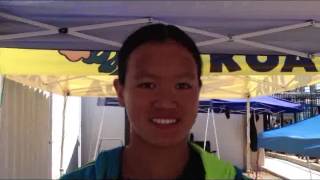 Boat wreckage retrieved, more bodies seen Daily news across the region Wreckage of capsized boat retrieved After four days of trials, the UPDF and Police team have finally retrieved the boat from the lake.
Wreckage retrieved, no body found Daily news across the country Boat tragedy: Number of survivors queried Daily news across the region Sign of hope as wreckage of capsized boat is retrieved Sign of hope as wreckage of capsized boat is retrieved History of death on Lake Victoria As Uganda still absorbs the shock of scores who drowned on Saturday when their boat sank off Mutima beach in Mukono, New Vision TV looks at the reasons Thomas Church of Uganda in Kira.
Survivors from the capsized boat to record statements Daily news across the country Oil and gas sector needs specialized workers The Handshake on why the oil and gas sector needs specialized workers Efforts to remove capsized boat continue This is the fourth day since the search for bodies of the people who drowned in the lake started. Battle to remove capsized boat continues Daily news across the country People still camped at Mulago City Mortuary Lake Victoria tragedy: People still camped at Mulago City Mortuary No more hope to rescue anybody alive from Lake Victoria Daily news across the East African region City tycoon Musumba left 5 children Musumba was among the revelers who drowned after a boat capsized in in Lake Victoria The event that transpired at night after the boat capsized The event that transpired at night after the boat capsized on Lake Victoria Lake Victoria tragedy: How it all started Rescue teams are still on the lake to retrieve bodies of the revelers who drowned in Lake Victoria on Saturday Around Uganda; Capsized boat operators to be charged Daily news across the country.
Most bought goods on Black Friday Sodas and beers highly bought on Black Friday How Black Friday kicked off in Uganda How Black Friday kicked off in Uganda Dokolo woman finally enrolled under sage Daily news across the country Don't drive yourselves to the grave - Police The Police say many people are speeding as they make their last rush at making money before the Christmas.
Nasty road accident claims seven in Uganda Daily news across the region Stella Nyanzi's case set for hearing Unlike in the past, year-old Nyanzi, appeared calm before the court and did not say anything apart from taking notes Experience the different forms of jazz Experience the different forms of Ugandan jazz Uganda's gun brandishing culture New Vision TV looks at some high profile cases of gun misuse. Uganda's runaway top cops Bakaleke becomes the third senior official from Uganda Police to flee the country in the past one year and New Vision TV examines this new dubious trend Tanzanians demand explanation for closure of forex bureau closer Daily news across the region How Ugandans marked Halloween This how Ugandans marked Halloween Happily ever after with an HIV positive partner New Vision TV brings you the man of her lifeMessiah Katabaazi, who though HIV negative, knowingly dated and married Barbarah Kemigisa Heavy rains wash away roads Daily news across the country Sironko pupils earning their living early Teachers Making a difference in Sironko, pupils are earning their living early.
No funds for new institution The Handshake on why there are no funds for new institutions. Soroti teacher takes on grooming the girl child Soroti teacher making a difference by taking on grooming the girl child. How it all begun At least a dozen people were injured in a fracas involving Policemen and civilians in Lira town Pakasa winners off to China The Chinese Ambassador to Uganda, has challenged winners of the Pakasa awards on using China the one week-long business tour to China as an opportunity From Namugongo martyrs to Rakai students New Vision TV revisits some of these fires, which started when Uganda was being forcefully created, over years ago.
2013 Speedo Far Western Long Course Championships
Thank you for subscribing.
2013 Speedo Far Western Short Course Championships
Austria Court to rule on case of suspected Russian spy within 2 weeks The spokesperson said the lawsuit would go before the Linz court later this week and would take between 10 and 14 days to rule on.
Nun builds Budaka school on love Teachers making a difference Around Uganda: The Handshake explains why the Ugandan economy losing momentum Communities set terms for Tilenga oil project The community says it is unfair for them to be given three million shillings as compensation for an acre of land yet one cannot buy a similar size of land Kenyan murder suspect admitted in hospital Daily news across the region Judge cancels acquittal of suspected criminals Daily news across the country I started sex at 6 She immediately started taking her ARVs but with the multiple sexual partners Kemigisa does not remember who affected her with the virus.
MP Anywar in trouble over Museveni gifts The furious vendors also allege that the tractor and lorry the President gave them have been turned into personal property by the MP. Kwoyelo trial resumes, he pleads not guilty Daily news across the country Boy knocked by PLE distributor still in bad condition The boy's mother Florence Ocato, a single mother of six said the boy is mentally affected Family rejects postmortem results of Kole pupil What was reported on radio and social media is not what they observed during the postmortem.
I look forward to continuing my education to help protect threatened and endangered species and the habitats they rely on. I enjoy backpacking, hiking, and basically anything to do with the outdoors. It is my goal one day to backpack the Pacific Crest Trail.
With a minor in Sustainability, my passion is protecting our environment. I do not believe the Earth belongs to us, I believe we belong to the Earth and it is our responsibility to respect and nurture the resources we are granted. I was employed by CSUN's Institute For Sustainability to tend the on-campus garden by planting, composting, and providing overall maintenance.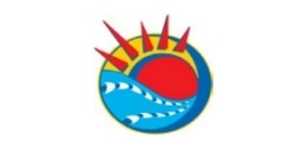 For me, there is not a better job than working outside with your hands and getting a little earthy. I also like long bike rides on the beach, sleeping in hammocks, and discussing the inevitable zombie apocalypse. I hope to learn more about the incredible world we all share and gain the knowledge and experience that will further my environment-saving regime!
My father was a small-scale commercial salmon fisherman, my sister manages a teen outdoor education program in the Marin headlands, and my mom regularly backpacks the Sierra. Essentially, a career and interest in the outdoors was predetermined for me the day I was born.
I was captivated with the idea of creating sustainable food systems with the health of consumers and the environment in mind. It was through this job that I began to truly appreciate public land and the individuals who steward it. As a Forestry Aide for the State Parks my natural resource duties are broad and far reaching. One morning I may be sampling Steelhead Trout in Pescadero Lagoon and then that same night literally I may be clearing trees and spraying fire retardant around historical structures in preparation for a fire.
What has truly captivated me about natural resource management pertains to my involvement with our prescribed fire program. Through my research, broadly, I hope to delve into the intricacies of land management. More specifically I am interested in how fire historically and currently affects a landscape.
I am interested in plants, animals, and ecosystems and how they have evolved to function cohesively within a landscape prone to frequent or infrequent fires. On a personal level I enjoy hiking with my dog, fishing, freediving, and frequenting taquerias in Santa Cruz.
I recently took up bike riding by biking miles with no prior training. During this trip I enrolled in classes from my phone on the side of the road in the southern Arizona desert. After completing my undergrad degree at San Diego State University, I have enjoyed living just a few blocks from the beach and working in market research. However, I am extremely excited to return to school to purse my true passion in sustainability. As an Aztec, I received an undergrad degree in Social Science Environmental Studies while participating on campus in several environmental, honors, and social organizations.
Speedo Far Western Short Course Championships
Additionally, I spent a semester abroad in Melbourne, Australia, learning how other cultures practice sustainability while also touring around a beautiful country. Growing up, I spent most of my childhood in the Santa Cruz bay, where while sailing, body surfing, swimming, and hanging by the waves, I developed a deep appreciation for the ocean. As I grew older and learned that not all people share the respect I have for wildlife, I knew that I would dedicate my life to preserving and educating others on the environment.
During this graduate program, I look forward to studying environmental education and policy-- especially about the most effective ways to teach others the importance of incorporating sustainability into our daily lives.
In my free time, I enjoy watching Giants baseball, riding my cruiser to the beach, singing along poorly to country music, reading, and watching Criminal Minds. I hope to do more travel like this in the future!
I was part of the Environmental Studies department and focused on renewable energy, for the most part solar energy. During my last year of course work, I became more interested in policy related to renewable energy and sustainability, both on the city level and also on the state and federal level.
This time around, I plan on focusing on climate and sustainability policy or drivers of corporate sustainability. It has provided some insight into how a city runs and operates which is something that could benefit my future studies with the Environmental Studies department. While not directly related to my intended studies, the ability to become more involved in resource management and ways to help develop more environmentally-friendly techniques may present itself.
I enjoy a wide range of hobbies and activities including hiking, cooking, motorsports, and just hanging with friends.
I am also an avid sports fan and at some point you will most likely hear me talking about fantasy football during the fall semester and I might not always be happy about it. Ping Ding I grew up in the northwest of China. I moved to the Bay Area with my family in Syngenta AG is a global company in agribusiness that produces agrochemicals and seeds. I have learned a lot of environmental aspect of pesticides during I0 years work in Syngenta.
I am zealous about how pesticide will behave after applied to environment? How applying pesticide will impact on the environment? How the government regular and assess the pesticide before the product approved to use? Because of the enhanced regulation environment in China, I feel that I need come back to school to study the topics that the government and I are both zealous about.
At that time my husband got a position in Mountain View, CA, so I can fulfill my dream with my family now. In my free time, I like to spend my time with my family, trying to cook some amazing recipe I saw on a cooking book. From toI worked and studied in Australia and the Philippines. As part of the undergraduate degree, I produced a thesis on agroforestry management in Cebu, Philippines.
After completing my bachelor's degree in Australia, I co-managed tropical agroecological projects in the Philippines. I was also employed as a lecturer and research assistant in Queensland University of Technology Australia. After six years of living overseas, I finally returned to the United States. Here, I immersed myself in California's sustainable agriculture and environmental conservation movements. For the past five years in California, I worked as a freelance horticultural consultant and landscape designer.
My clients were both local and based in Asia. As part of my Master's thesis, I want to investigate climate-related changes in either Santa Clara Valley's oak woodland or chaparral communities. I will also explore conservation agencies' strategies to stabilize oak woodland or chaparral communities. Through vegetation studies and other macroecological assessments, I aim to improve Santa Clara Valley climate adaptation responses and regional habitat restoration plans.
I also enjoy dancing, creating glass sculptures, and traveling in California and Asia. There, I received an international award for a farm-to-table cookbook I co-created. The book was produced to share Filipino farmers' plant-based cuisine and raise funds for Philippine farmers' schools damaged by Typhoon Haiyan.
However, my family has always had close ties to the Monterey Bay area in California, and since about the age of 12 I spent winters there while I attended school, and summers up north. I was extremely fortunate; living in California gave me access to a much better education, but summers in Alaska let me keep the connection to my home, and growing up in both these areas gave me access to wonderful experiences camping, hiking, fishing, and exploring nature.
On top of that, the move back and forth means I developed a love for travel when I was very young, which has only grown in adulthood. I also spent some time studying audio software and sound engineering, which provided a really interesting practical component to a lifelong love of music.
In the summers I continued to spend my time at home in Alaska, working in the commercial fishing industry with my family as I had since the age of Since graduating Davis I have moved to California full-time. I will probably always think of Alaska as home, but there are many more opportunities available to me here, in the lower I hope to focus on the commercial fishing industry and the ways in which it needs to be amended and improved for the sake of the oceans and fish we harvest, as well as for the people who make it their living.
I began my undergraduate education at the University of California, Santa Cruz undeclared. My freshmen year, I studied computer engineering, bioengineering, economics, and marine biology. However, I decided that I wanted to declare a major in environmental studies by the end of my first year. I felt passionate about helping to take care of the environment.
My education in environmental studies included restoration ecology, energy politics, climate change ecology, biogeochemistry, soils and plant nutrition, and tropical ecology. I chose to work on a group capstone project for my senior exit requirement. My group studied how pollution undermines the sustainability of watersheds. Each group member analyzed a different kind of pollutant and a different watershed scale ranging from local, regional, to international. My part of the project focused on analyzing industrial pollution in the Rhine river basin, and international management strategies.
During my studies I interned for the arboretum on campus, which primarily involved gardening and landscaping. I became familiar with a variety of different plant species, especially those native to California such as manzanita and needle grass.
I also interned for the National Oceanic and Atmospheric Administration. This internship was especially interesting because we studied the dietary ecology of coho salmon. We examined the distributions of mesofauna in benthic lagoon samples, from Scott Creek Lagoon, using microscopes. We compared the data to the stomach contents of the salmon. Later on, I had the opportunity to help catch and tag coho salmon individuals.
I currently work in Santa Cruz for two companies. I work in the food service department for the Santa Cruz Seaside Company and I work for a locally owned grocery store called Staff of Life. I am interested in researching the intersection between environmental economics and human ecology for my graduate thesis. Outside of work I like to be outside and play basketball, soccer, and beach volleyball. They swam about five to ten feet away from me.
I have always had an interest in animals and nature, and can't recall a time where I didn't want to visit the next zoo, aquarium, natural history museum, or state park.
Although I started out as a zoology major, I discovered that I preferred studying ecology and sustainability, and switched majors accordingly. My first ornithology course got me hooked on birds, and my undergraduate research project studied the habitat preferences of California Gnatcatchers.
Since graduating I have held positions with varying degrees of overlap between natural history and animal husbandry, from raising baby seahorses at the Monterey Bay Aquarium to handling and feeding ambassador raptors at Lindsay Wildlife Experience.
Most recently, however, I have spent the last several years working as a wildlife rehabilitator, caring for all manner of sick, injured, or orphaned local wildlife, from skunks and squirrels to hummingbirds and hawks. InI began volunteering with the Golden Gate Raptor Observatory, learning to band and measure migrating raptors, and the experience inspired me to shift my career goals back towards field work and to develop a better focus on avian ecology. As an Environmental Studies grad student, I hope to study avian ecology in urban environments, particularly the utilization of restored habitats or urban cityscapes.
Although I will happily study any bird species, I get particularly excited for raptors and so hope to assist Dr. Trulio with her research on local Burrowing Owl populations. My hobbies include birding, hiking, camping, tending an indoor garden of succulents, and more birding. I enjoy having small pets at home and have over the years cared for many rats, hamsters, aquariums, and quail.
Environmental Studies Department
I learned to ride horses in college after joining the Cal Poly Pomona Equestrian Team and am somewhat disappointed that riding through town on horseback is no longer an acceptable commute option.
For me, this time spent in nature created a deep appreciation and respect for our environment. In I earned my B.
My junior year, I studied abroad with Semester at Sea where we visited 11 countries by passenger ship. Learning about other cultures and their environmental issues and innovations furthered my desire to expand my knowledge on our environment and those who inhabit it.
Lastly, I like to spend my free time mountain biking, hiking, practicing yoga, and brewing beer!
Latest Videos
I graduated from Mount St. While there, I focused on environmental, human and animal rights issues in Borneo a Southeast Asian Island near Indonesia where most of our palm oil comes from and Brazil.
I joined the California Science Center as a volunteer SCUBA diver where I have volunteered weekly for the past three years as a presenter to the public on the kelp variety and local marine life that share the Southern California Coast with us. The ocean is full of mystery and wonder that can help us better understand ourselves. My mission is to help people better understand the Ocean.
This fear of the unknown has led to the decimation of the Ocean, and the irreplaceable organisms that call it home. I believe that when fear of the unknown can be turned into understanding, compassion follows. I have had a love for nature as far back as I can remember.
When I was a child I wanted to play baseball because it was near a creek that had frogs and when I played outfield I mostly looked at the bees, flies and butterflies that frequented the area. Except for occasional camping my family never went hiking and my idea of a park was in the middle of the city with monkey bars. I decided to join the workforce after a year of college immediately after high school.
I wanted to do something that worked toward my passion and built a better life for me and my family. I recently completed my undergraduate degree at SJSU. I want to study the impacts of human development on herp species. I hope to contribute to a better understanding of how development impacts the natural world. I achieved a B.
I want my career to move toward educating students about the world around them and give them a love for protecting and sustaining a healthy environment. I want children to have a better connection than I had and to grow up with opportunities to explore nature and contribute to a better future. Great places to eat and drink are a great conversation topic for any San Franciscan.
If you want to move beyond Yelp and Foursquare Explore, just ask a local for a recommendation. The 3 hour time zone difference is a big deal. Being 3 hours behind can be difficult. Being a big sports fan, this was a big adjustment. The first time I realized a Celtics playoff game was starting at 4pm was a sad day as there was no way I could watch the game until at least half time because of work.
Most importantly though, is the adjustment with family if they live in another time zone. I used to call my parents at least once or twice a week, especially to talk to my father if I needed business or life advice in a pinch.
Build a routine around connecting with anyone you want to keep in touch with on the East Coast. Watching sports matters a lot less. In Boston, even women that hate sports have to pretend and wear pink Boston gear and watch the games.
Everything is taken to the extreme. San Francisco is a city with something for everyone. The interesting thing I found is how that is taken to the extreme. In my daily life this has led to me noticing polarity like: Use this to your advantage and take one of your interests to a deeper level when you get there.
As a city, San Francisco is at the forefront of a lot of innovation. Even our trash program is progressive as it tries to set us on a path for zero waste by More specifically in your day to day though is all the new products gaining new adoption and hype every day here. A common topic of conversation whether at work, at a bar or just out and about is always the latest the apps people are using. Sosh, Lyft, SideCar, etc. Your iPhone screen may start looking like this after a few months: All the best tech startups are at their best here.
The most impressive to me is definitely Yelp. I always use it and hear tips constantly after never using it in Boston. It seems like every store and restaurant has hundreds of reviews and there are a crazy number of Yelp Elites. Working in tech is the norm, not the exception.
Coming from Boston, startups feel almost like a secret society that flies under the radar; most of the city has no idea the hundreds of early stage startups there nor realize giants like Constant Contact, Kayak, and VistaPrint are all Boston companies. A common sight at San Francisco coffee shops People love novelty and new experiences.
This was actually one of the most surprising adjustments I had to make in common to San Francisco. In Boston, people are all about routine; you go to your favorite bar or restaurant with a certain group of friends like clockwork.
If you find something you like, it quickly becomes the old standby and everyone is excited to recreate that experience. Cabin fever is a foreign concept in San Francisco. You can snowboard or gamble in Tahoe, taste wines in Napa, rock climb or hike in national parks, mountain bike in Marin, or sail the bay.